Lead
Creativity is a virtue that can make a student happy and healthy. It gives you the ability to take a look at things differently and solve problems in new ways. If you are in college, you find that there is a lot of pressure of studies and a good GPA. There is also the added pressure of your social life that can take up a lot of your free time. In such a situation, it is very difficult for a college student to find time for something creative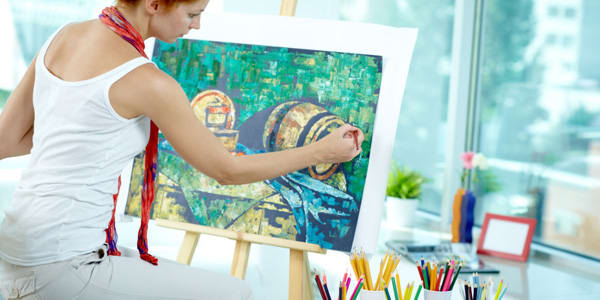 Body
Creativity is a virtue that can make a student happy and healthy. It gives you the ability to take a look at things differently and solve problems in new ways. If you are in college, you find that there is a lot of pressure of studies and a good GPA. There is also the added pressure of your social life that can take up a lot of your free time. In such a situation, it is very difficult for a college student to find time for something creative. However, it is important for you to learn to be creative while in college as it is a very important skill that keeps you ahead of other students in future. Here are some easy ways of boosting your creativity in college.
Make it a habit to read good books
Reading is a mental exercise that develops muscles of your brain. To develop your mind, there is no better exercise than to read books. You get access to countless books written by good authors in many subjects during your college years. By reading books, you will discover new things and also give a boost to your power of imagination. You also derive many more benefits through reading such as vocabulary, reading skills, essay writing, and spelling. Give reading a try and you may soon fall in love with this habit.
Explore new places
Most students confine themselves to their classrooms and hostel room because of the pressure of studies. Sure you need to get good grades but if you want to improve your creativity, it is important for you to go out of the campus and explore new places and things. Visit parks and museums, and also go for camping. These are activities that give you a chance to connect with the nature and make you think more. Even artists and writers go out in the nature for inspiration. You will find that by going out frequently, you are better able to appreciate your surroundings and also improve your creativity.
Meet as many people as you can
Do not become a bookworm in your quest to improve your grades. You will have a core group of boys and girls constituting your friend circle. But if you restrict yourself just to this one group of people, you will not be able to develop your creativity. The more diverse your thought process, the better is your creativity. You will be surprised to find that you learn something new when you meet new people and listen to their stories. You will learn to appreciate differences of opinions and get to know many new perspectives about important issues. Meeting new people gives you new ideas that are instrumental in boosting your creativity.
Learn to stay positive
If you listen to motivational speakers, all they want you to do is to remain positive in life. A positive attitude does wonders to the life on individual. Life can be hard as a student with classes, exams, assignments, peer pressure, and social life. But come what may, you must learn to be happy. This is possible only when you have a positive attitude that tells you to get up and try once more and not give up. Whenever afrer online essay help you feel there is too much pressure, take a break and engage in fulfilled and relaxing activities. You will find that your mind and soul have been recharged and you are ready to take on the challenges of student life with new vigour and energy. You are creative when you are happy and this is possible only when you develop a positive attitude in yourself.