Think pieces upon think pieces flood the internet, listing all of the reasons why Millennials aren't buying houses. Some people think it's stagnant wages, while others put the blame on all that avocado toast. Still others say that Millennials have different priorities than earlier generations. They are less enamored by possessions like houses and the stuff you put in them and would rather be backpacking through Thailand. The problem with these many articles and commentaries is that the outlook for Millennial home buying is not nearly as gloomy as most people seem to think. According to CNN Money, Millennials make up the largest group of potential homebuyers today. They are buying homes at around the same age as earlier generations and are not skipping out on this rite of passage by any means. Let's look at some of the myths and misconceptions about this important group of buyers.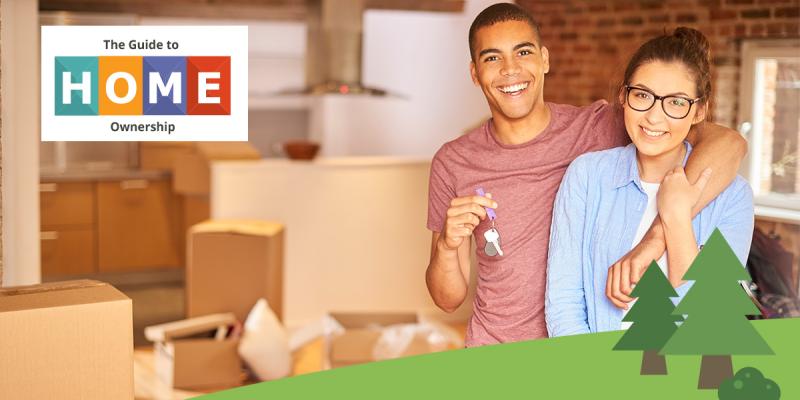 Millennials prefer to rent
How the myth goes: Millennials have different priorities than other generations. They'd rather spend their money on experiences than commit to a house. As a result, they rent.
The reality: Millennials, in a 2014 survey conducted by Fannie Mae, overwhelmingly said that they considered owning a home a better financial move than renting. 49 percent of respondents who were renting said that they would likely try to purchase a home soon.
By and large, they have stuck to that conviction. Millennials make up nearly half of all of new mortgage holders, and their numbers are growing. Mortgage analysis experts at Ellie Mae say that, in 2016, they accounted for 42 percent; by the same month this year, they'd leapt to 45 percent.
Millennials are taking longer to form adult priorities
How the myth goes: This generation's special snowflakes do not want to settle down.
The reality: Millennials buy their first home at around the same age their parents did. According to NerdWallet, the average individual in 1970 through 1974 bought their first home at the age of 30.6. In 2015, that age had risen just a few months to 31 years of age.
Millennials are also not spending much more time renting than previous generations. NerdWallet says, on average, a Millennial will rent for six years before buying a house. In 1980, the median number was five years.
Millennials can't afford homeownership
How the myth goes: Millennials, whether it is down to income that is too low or expenses that are too high, cannot afford to buy homes.
The reality: The median income for Millennials older than 25, according to the U.S. Bureau of Labor Statistics, is $38,220. Based on a two income household, this is enough to apply for and afford monthly mortgage payments, which can often be cheaper than rent.
This is also a high enough salary to put together a reasonable down payment. If the buyer qualifies for an FHA loan, they will only need to come up with 3.5 percent. On a home that sells for $150,000, that comes to $5,250. A couple each putting away $50 out of every paycheck could accumulate that much in a year.
Millennials don't have the credit scores needed to buy
How the myth goes: Tighter lending rules mean that Millennials, with their shorter credit histories, cannot hope to buy homes.
The reality: Requirements have been easing since 2010.
It's still harder now to buy homes now than it was before the 2008 collapse. However, since 2010, analysts at Ellie Mae have seen credit scores of approved buyers steadily drop.
Many people also overestimate the importance of a long credit history. The length of your credit history only accounts for 15 percent of your credit score with FICO, the most commonly used credit scoring company. As long as someone has a good payment history, reasonable levels of indebtedness, a good mix of types of credit and few recent inquiries, they can still score very well.
Millennials are drowning in debt
How the myth goes: Between thousands spent on travel and brunches and dizzying student loans, most Millennials have too much debt to interest mortgage brokers.
The reality: In many ways, Millennials have other generations beat. SmartAsset says that the average debt, including mortgages, for people under 35 is $82,500. By contrast, people between 45 and 54 owe, on average, $150,500.
And, while student loan levels are up, they do not seem to have a negative effect on people's ability to buy a home. In fact, NerdWallet's research showed that people who pursued higher education were more likely to become homeowners.
As of 2013, only 8 percent of households who are repaying student loans have what the Consumer Financial Protection Bureau considers high debt burdens. A high debt burden means that more than 14 percent of monthly income goes toward that debt. With average student loan payments of $312 and estimated monthly income around $2,940, student loan debt is manageable for most borrowers.
However, the advantages seem to apply just to those who use their student loans to complete a degree. A degree is typically a ticket to higher earnings, which makes homeownership more realistic. Those who attend college on student loans and do not complete their degrees are less likely to seek out homeownership.
Millennials are not financially savvy
How the myth goes: Millennials never bothered to learn about credit, investing or savings. They were never taught in school and never learned on their own.
The reality: Barbara Ostroth, a real estate agent working with Millennial buyers in New Jersey, said in a recent interview with NorthJersey.com that her Millennial buyers understand the home buying process and the many perks of homeownership. She says that they have a strong understanding of concepts like tax deductions and building equity. Many use online research to find out more about home prices in the area and other facets in order to become more prepared to purchase.
However, the way that many Millennials chose the homes that they want has changed. Many Millennials go through more job changes that individuals in previous generations did. They are more likely to want to continue to engage in activities like travel and dinners out. Because of this, they are typically more conservative about the limits they are willing to spend on a home. This makes it harder for them to find the right homes for them, but also protects them from becoming house poor.
Tight housing markets and high mortgage rates are scaring Millennials away
How the myth goes: Homeownership is way too expensive between a low inventory of homes and high interest rates.
The reality: It is true that the housing inventory is tight. According to CNNMoney, Zillow had three percent fewer listings this past February than they did that month in the year before. The houses that are left are selling for more money. Zillow says that home values are up nearly 7 percent.
However, while interest rates are going up, they remain at reasonable and affordable levels. Experts speaking with CNNMoney said that they do not expect rates to go over 5 percent. Earlier this year, rates hit a high of 4.21%. While that seems significantly higher than last year's 3.68 percent average, the impact will be small for most buyers. On a $235,000 home with a $20,000 down payment, that means a difference of $57 per month.
Only about 13 Percent of Millennials have become homeowners
How the myth goes: With everything that's working against them, the American dream is dead.
The reality: The 13 percent figure was included in a recent tweet from Ian C. Calderon, a California Assemblyman and the founder of the Millennial Caucus of California.
Calderon's office told Politfact that they got that figure from the Obama Administration. However, many news articles put homeownership rates for Millennials much higher. The Washington Post said that around 34 percent of Millennials owned homes. Researchers at Harvard University's Joint Center for Housing Studies listed the homeownership rate for people under 35 at 31 percent in a study they performed in 2015.
These rates are lower than they were for similar age groups in other eras. In 1995, around 39 percent of those under 35 owned homes. However, the trend toward lower homeownership rates isn't just something that is going on with Millennials. People of all ages are less likely to own homes. The homeownership rate nationwide is at its lowest rate in 50 years at 62.9 percent.
Millennials prefer city life
How the myth goes: Millennials aren't buying because they would rather live in the city. Since city properties are way more expensive than a home in the suburbs, Millennials are passing on buying homes.
The reality: Millennials are just as likely to get a home in the suburbs as anyone else. A March 2017 report from Zillow revealed that nearly 50 percent of Millennial homeowners live in the suburbs. Only about a third live in an urban neighborhood. Zillow's chief marketing officer Jeremy Wacksman says that he expects the suburbs to change as more Millennials reach homebuying age. Suburbs are more likely to feature the restaurants, organic food shopping, yoga and Pilates classes that draw people to urban centers. As Millennials start making moves toward marriage and parenthood, they are also more likely to become interested in the benefits of a suburban lifestyle.
Millennials are just getting started. NerdWallet observed that around two-thirds of Millennials have not yet reached the average homebuying age of 31. Just over a fifth are under 25 years in age. If current trends continue, they will make up a larger chunk of homebuying consumers as time goes by. Despite the many rumors of gloom and doom, the kids are alright. They will continue to save, earn and work toward the dream of homeownership and the security that it provides.