Bitdefender is known for creating some of the most effective and powerful tools for driving away cyber threats and blocking all the malicious data packets entering the network. And the best part is that they don't hamper the performance of your PC at all.  They fight away spying software, data loss & theft, but also password intrusion. They help you to keep your confidential information in a secured space so that it can't be tampered with. Bitdefender Internet Security 2016 also helps you to stay safe from malicious attacks. These attacks make your system almost inoperable and very slow to work upon. Some of the best features of the system are: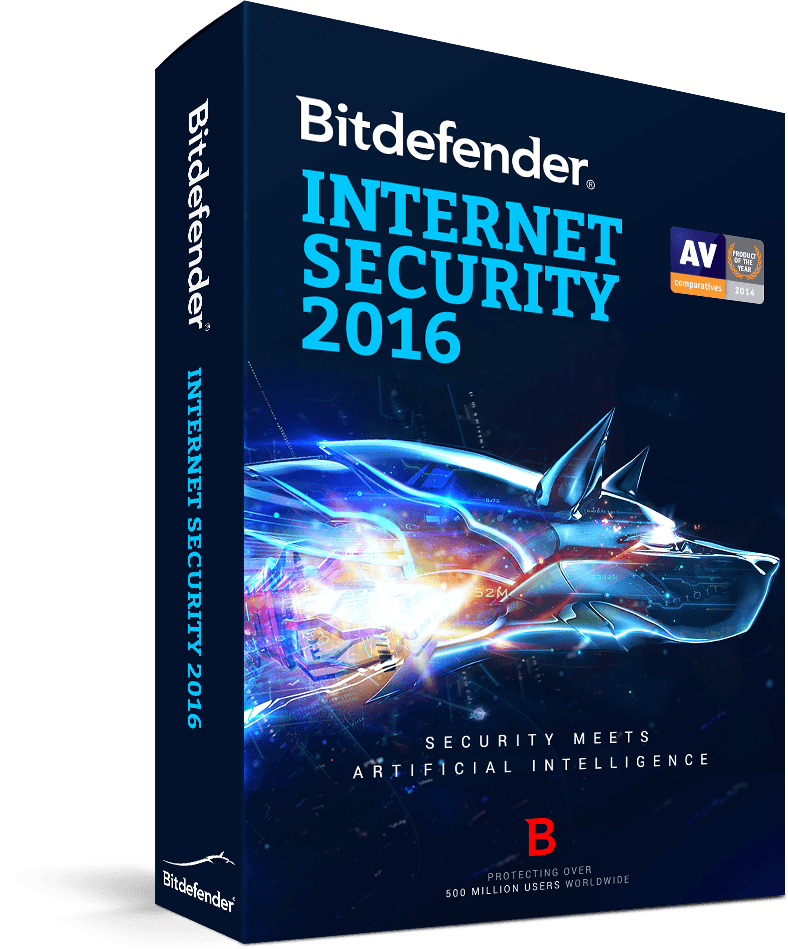 A new Firewall
Discrete parental controls,
Online privacy protectionandpayments browser
Vulnerability scanner,
Smartphone notifications and online management
Weekly security reports
The new features in the 2016 version:
New Firewall
Improved Traffic Light technology
Usability improvements
Improved Anti-theft
New Parental Advisor
Improved Wallet
Anti-ransomware file protection
When it comes to malware scans, Bitdefender Internet Security 2016 is among the most efficient performers. It comes at a very affordable price and helps to protect the system against ransomware, email threats, attacks and phishing. It also comes with additional features like password manager and itincludes a file shredder. These features usually come in products that are very high end.
Why should YOU go for Bitdefender Internet Security 2016?
Most effective & flawless malware protection
Minimal impact on performance
Safeguarding against encrypting ransomware
Autopilot adjusts system parameters for you
Bitdefender Internet Security conducts a detailed scanning of the hard disk and the memory of your device to find out the malicious patterns that can cause potential harm to your system. By the means of behavioral analytics, it can detect whether the software is safe to use or not. Also when an email comes, it checks whether the attachments in the email are of malicious nature or not. It can easily verify phishing emails and the URLS of the websites that contain malicious links and content. And if your data is lost you can also recover your data form this data recovery software
There are mainly three kinds of scans: full, quick or custom. Through the main interface window, you can run the quick and full scans. A single scan can help you find potential threat elements. You don't need to refresh the system or conduct scans multiple times like with other software. You can also scan and check a single file if you don't want to go for a full scan of the system.
In case you want a quick scan of the system, then you can also go for the 60 second virus scan, Bitdefender Quick Scan. This is free of cost and can be easily be run directly from the net. Once downloaded, you can simply click on it and it will start scanning your system.
Bitdefender Internet Security 2016 allows you to conduct scanning in mainly three levels:Permissive, Aggressive or Medium.With the permissive scanning, malware is blocked and it provides overall security to your system. All the files that are executable are blocked in the medium scanning. With the aggressive scanning,any changes in the web browser are also blocked. Moreover, it stops keylogging and prevents changes made to the desktop as well.