Parallels Desktop 11 brings always on Cortana to Mac. Parallels version 11 comes with full support for Windows 10 and Cortana works even while using Mac apps.
Parallels Desktop for Mac has been the choice software for hardware virtualization on Mac. With Parallels Desktop for Mac 11, there is enhanced support for Mac OS El Capitan and Windows 10 RTM.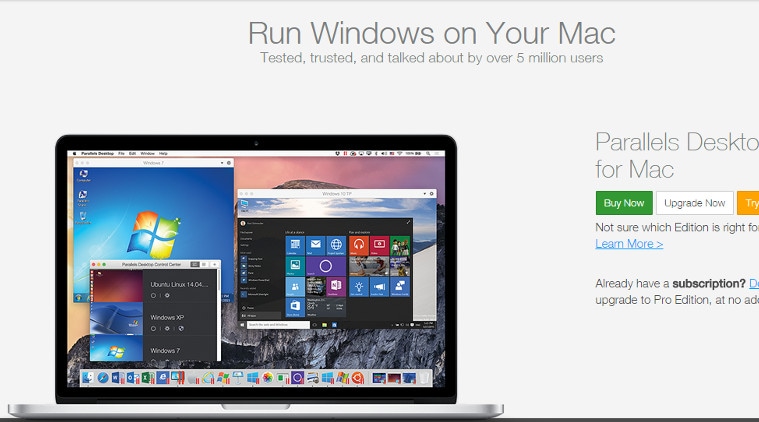 To use the feature, you will need full copy of Windows 10 installation and a copy of Parallels Desktop 11. Apart from Cortana, Parallels 11 introduces new features like Travel Mode which cuts down on resource hungry programs to extend battery life and quick look viewer for Windows documents.
On the performance front, Parallels 11 increases boot up and shut down time by up to 50 percent in Windows 8.1 and Windows 10. Also users can experience up to 15 percent increase in battery life. Parallels also promises better speed while moving files between OS X and Windows.
Parallels Desktop 11 costs $79.99 while the Pro Edition and Business Edition cost $99.99 per year.